The 58th edition of the International Arts Festival in Venice, presented at the Ca' Giustinian by the festival's President Paolo Baratta, has many innovations.
The exhibition, taking place from 11th May to 24th November 2019, is curated by Ralph Rugoff and dedicated to the theme May You Live in Interesting Times. The phrase, quoted for the first time in the 1930s by the British parliamentarian Austen Chamberlain and subsequently used by others such as John Kennedy and Hilary Clinton, is often believed to be an ancient Chinese curse. In fact, it is no such thing. The phrase was coined in modern times, and stories of its origins are fake news ante litteram. "I turned the phrase around, from cursing to wishing, that's how I envisage the title of my Biennial.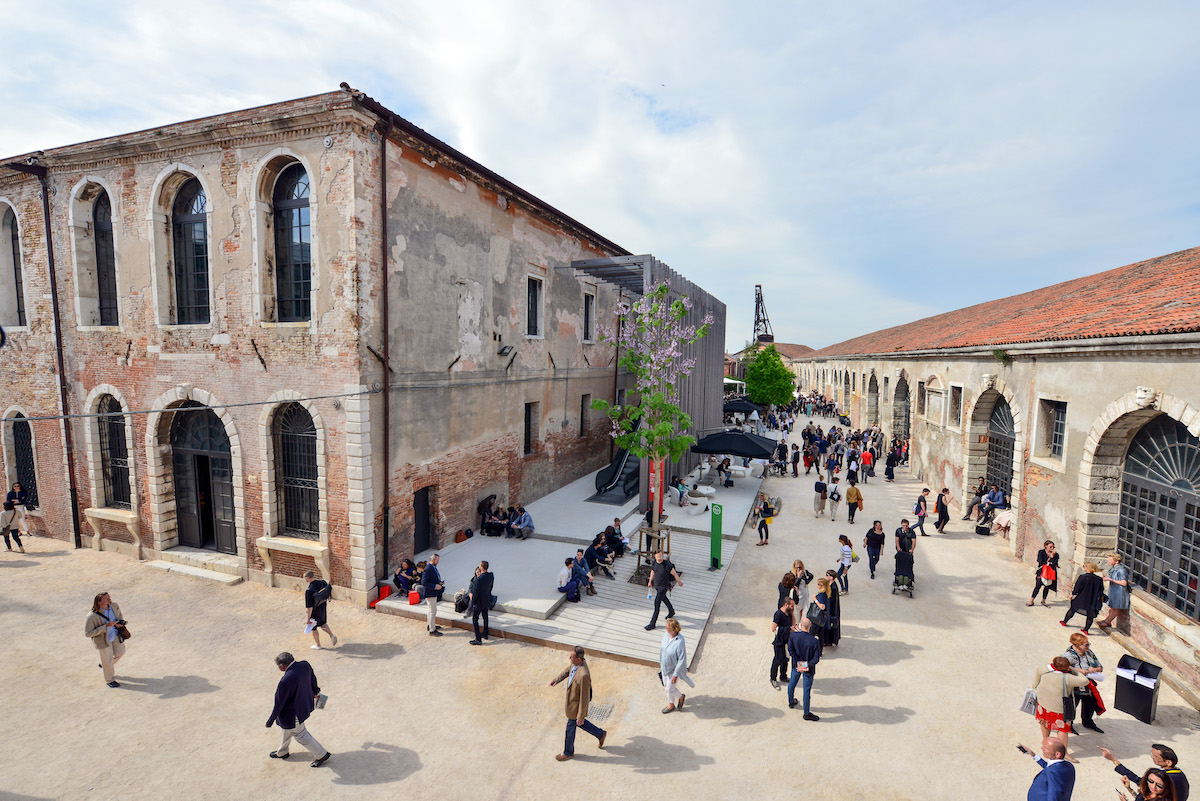 A saying for uncertain times, that are also rich in meanings which are worth pursuing, a phrase for our own moment in history whose times are most definitely "interesting", explains Rugoff, director of London's Hayward Gallery since 2006 who was also artistic director of the 2015 XIII Biennial in Lyon, La vie moderne. This year in Venice there are 79 guest artists and 90 national participants.
Many countries are taking part for the first time: Algeria, Ghana, Madagascar, Pakistan, the Dominican Republic and Kazakhstan. The Venice Biennial is based in the historic sites of the Giardini and the Arsenale. In addition, there are 21 connected non-profit events promoted by national and international organisations and institutions which will take place in spaces throughout the city. The Venice Biennial 2019 is a reflection on the precarious aspects of our existence, the threats to our traditions, institutions and to post-war relations and stability.
The intention of the curator is not political, art can't stop the rise of nationalist movements or of authoritarian governments, or alleviate the suffering of refugees, but it does have a role as a guide for living through these "interesting times". A polyphonic chorus of artists, in which men and women are equally represented: a record never before achieved at the Venice biennial and perhaps only matched in festivals with a particular focus on gender-equality. The underlying theme of the festival is a desire to rethink wider political and social issues, through multiple male and female voices and narratives.