Interview to Luca Rubinacci – Attention to detail, skilled hands that sew, take measurement for important clients, international gentlemen.
  

Shirts, outerwear, suits, bow ties, ties, clutch bags, bracelets.

This is the world of Luca Rubinacci, the Creative Director of the historic Neapolitan maison Rubinacci, the largest tailor's shop in Europe since three generations, with exclusive ateliers in Naples, Milan, London and Tokyo. Considered one of the most elegant men in Italy, he is now a star on Instagram, where through motivational videos and style tips, he constantly brings up the value of made in Italy tailoring.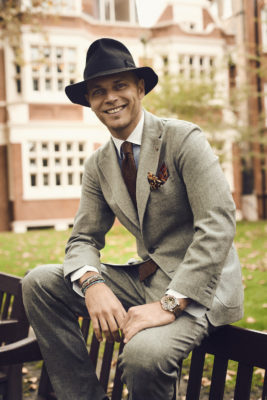 Your brand owns a very strong history, to which you have been able to give a contemporary turn also through the use of social networks. Was it a strategic choice?
"My grandfather was an innovator, a pioneer, destructuring and lightening the jacket. In the 1950s my father organized trunk shows outside Italy, he was the first one to do so. In this web era, I approached social media assuming the same characteristic attitude: adapt to the times and being forerunners. Each one in its own generation."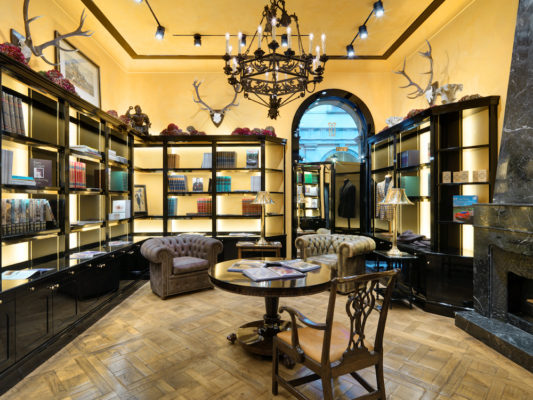 Let's talk about your atelier in Milan; how does a reality based on the concept of tradition fit into a metropolitan context based on contemporaneity?

"When my father arrived in Milan in 1987, he opened his tailor's shop in via Montenapoleone. It was a discreet place where the Milanese bourgeoisie went. In 2015, however, I opened a new shop window in via del Gesù, creating a double entrance thus. This is because the customer has changed. Nowadays, there is an international customer who wants to go around the fashion district."
For three generations you have made of clothes customization something that goes beyond customer expectations. In your opinion, what do the clothes represent today?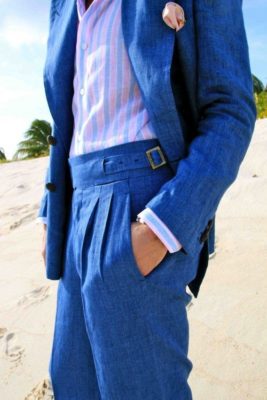 "Buying clothes, it's often just a hobby. Today there are many top-quality tailors but what's important for us is the know-how, that is "how" you get to the final product, the service we give to the customer. The so-called one-to-one service, what I offer in Milan rather than what my sister Chiara offers in London."
What's the aspect you like the most in your work?
"The creative one. Making collections accessible to everyone. I do not believe in the importance of the logo, but rather in the quality of the garment. We do not want just to sell the Rubinacci typical style, but we also desire to follow our customers all around the world, helping them to build their personal style. We like that our faces are firmly associated to our brand. Today behind the big brands there's no longer a person, a face, but there are holding companies. People sense it."
What's the brand value of your company?
"Rubinacci's brand value is certainly the ability to put ourselves on the line between innovation and creativity."
What's the first thing that comes to your mind if you think about fashion today?
"Today's fashion is only a world full of passing trends. On the other hand, I want to remain a classic gentleman with style; through my videos, I teach people how to get dressed. It's important people understand what's really stand behind men's fashion."