Studio Odontoiatrico Associato –
MISSION HAPPY MOUTH! 
The constantly evolving field of orthodontics is currently divided into two camps: dentists who use digital technology and those which still rely on analogue systems. The three partners of the Studio Odontoiatrico Associato in Montevarchi in the Province di Arezzo, Dr. Roldano Romolini, Dr. Maria Chiara Salmi and Dr. Filippo Rustichini, are firmly in the first camp.
The dental practice is thriving thanks to effective marketing strategies, an optimal range of treatments and the adoption of an advanced, ethical and transparent form of professional aggregation. The practice is among the first to take advantage of digital workflow, utilising hardware and software to acquire and elaborate data for clinical applications. In the words of Dr. Romolini: "One of our key strengths definitely stems from the decision to pass from analogue to digital, also for orthodontic work.
The collection of clinical data in digital format which is processed on a computer to integrate diagnoses and clinical-instrumental data, makes our treatment plans highly successful".
The Studio Odontoiatrico Associato seeks to put the individual at the centre of their services, taking care to listen to each patient's needs from the first telephone conversation and appointment. "Those who are able to empathise with patients, who choose medicine as a mission, know that a doctor's real mission is not represented solely by the hours spent using the instruments of the trade, but in being able to communicate with the patient", explains Dr. Rustichini. Being able to empathise with the patient, to learn from them and to listen to them makes a significant contribution to the outcome of care plans.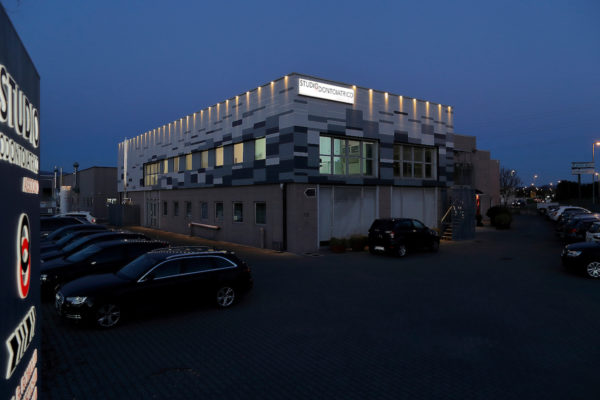 The dental practice is also at the avant-garde of invisible orthodontics, capable of correcting misalignments and addressing problems connected with the incorrect position of teeth.  Invisible orthodontic solutions have many aesthetical advantages as well as being comfortable.
In the words of Dr Maria Chiara Salmi: "Dental imperfections can become not only an aesthetic problem but also a social problem. There is a fast and painless solution: dental veneers, which are very thin covers for teeth, making your smile white, sparkling and regular. They allow you to clean your teeth and eat in total confidence and are completely invisible. It's important to have a nice smile. It helps in life, it brings out the best in us and makes us feel more confident and more attractive".