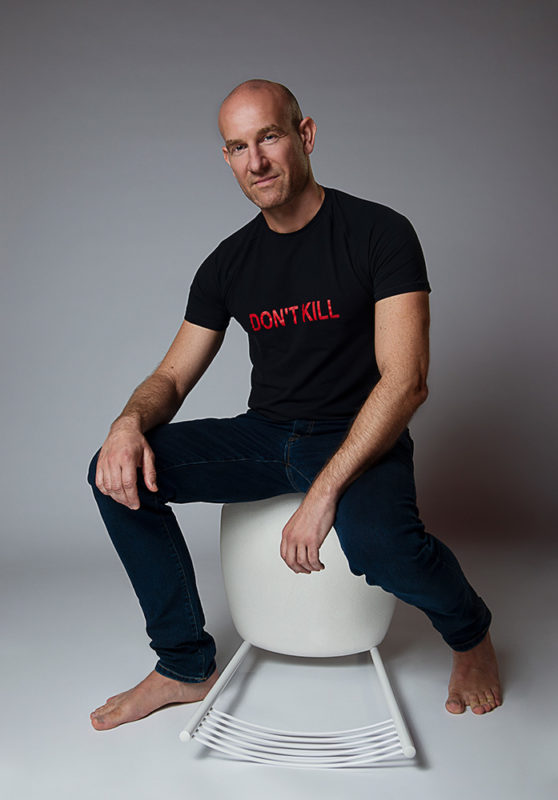 Fabrizio Dusi was born in Sondrio in 1974. After he finished art school, he gained a diploma in web design, and in 2003 a further diploma from the Cova school of ceramics in Milan.
Fabrizio works as a sculptor, potter and painter and since 2011 has exhibited at the Flora Bigai Gallery: "The gallery was a real step up, because it was from here that my work began to be included in more mainstream exhibitions; until then what I was doing was fairly 'underground'."
Fabrizio's preferred medium is ceramics with which he constantly experiments and combines with materials as diverse as wood, plexiglass and neon. His pieces often explore a sense of pervasive inadequacy and postmodern unease and the associated impossibility of communication which leads to a withering of man's inherent capacity for emotional bonding.
In 2005 Fabrizio opened his own workshop in Milan.
In this period he has worked with Milan's City Council on a site specific project for the Casa della Memoria, entitled DON'T KILL, curated by Chiara Gatti and Sharon Hecker.
Fabrizio's works are included in many important collections including the SDA Bocconi Milan, Studio Negri Clementi Milan, Domprè Farmaceutica Milan, Mueso Gianetti Saronno, Collezione Imago Mundi Fondazione Benetton Treviso, Fondazione Golinelli Bologna, Museo MIC Feanza, Museo della Ceramica Gubbio, Museu de l'Alcora Spain, the Perez Collection Miami USA and the YAD VASHEM in Jerusalem.